Happy Independence Day!!
Happy Independence Day!!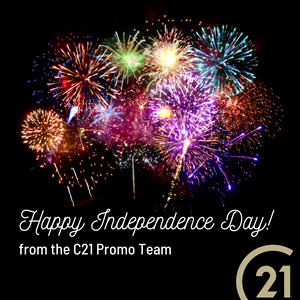 From the team here at C21 Promo Shop, we wish you a happy 4th of July! 
As a reminder, C21 Promo Shop will be closed July 3rd - 4th to give our hardworking team members a wonderful long weekend off to re-cooperate and spend time with family and friends.
We'll be open July 5th on normal operating hours and of course you can still place your orders online during this holiday period.
We appreciate your understanding and thank you for being a valued client with C21 Promo Shop. Happy Holidays!